Telephone Voice Presenters
As we are able to provide a number of different voice presenters, we encourage you to think about the mood, style and and personality that would best reflect and enhance the image of your company. Thinking through these details, no matter how intricate they seem, will pay off. Every call your company receives is a valuable opportunity to seize your customer's attention and present your company in an attractive light.
Bob
Mature male voice talent
Hi there, I'm Bob. My voice provides a sense of trust and experience. It is also upbeat and enthusiastic. My voice is highly versatile and is ideal for a wide range of commercial settings. Like any good marketing pitch, my voice will inspire interest within your customers.

Kate
Young female voice talent
Hi, I'm Kate, and I believe in opening strong, since the first words your clients hear make the biggest impact. My voice has a captivating presence that is pleasant and enthusiastic. My delivery is warm, friendly and eager to help.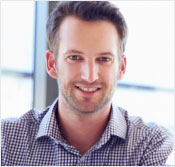 Andrew
Young male voice talent
Hello, I'm Andrew. I'm a professional male voice talent. You'll find my voice to be upfront, intelligent, and useful. When your customers seek information – my voice delivers direct answers in a casual and friendly manner.
Keep in mind that when you select the voice presenter for your on hold message system, it should be a voice that will resonate with the expectations of your callers, whilst also being clear and welcoming.